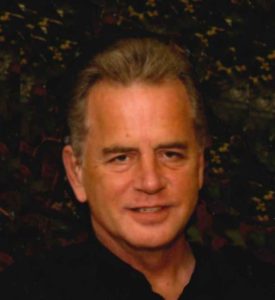 Alden Gilbert Awtrey Sr., 70 of Wellington, Missouri died on Saturday, October 19, 2019, at the Lafayette Regional Health Center in Lexington, Missouri.
A graveside service with full military honors will be held at 3:00 PM on Friday, October 25, 2019 at the Missouri Veterans Cemetery in Higginsville with the Rev. Kent Parson officiating. Burial will follow in the Missouri Veterans Cemetery. The family will receive friends from 2:00 PM to 3:00 PM on Friday, October 25, 2019, at the Hoefer Funeral Home, 1600 Main St. Higginsville, Missouri. Memorial contributions may be sent to Family Choice. Online condolences may be made to the family at www.hoeferfuneralhome.com
Born Thursday, February 17, 1949 in Kentucky, he was the son of the late Fletcher Awtrey and the late Mildred Fitch (Carter). Alden married Debra Awtrey on June 20, 2009 and she survives of the home.
After high school Al joined the United States Army. He completed two tours of duty in the Vietnam War and was a proud veteran serving his country. Al worked for and retired from the United States Post Office. He was a proud member of the Mail Handlers Union Local 314.
He climbed the ranks through the postal service and was elected Treasurer for multiple terms throughout his career. Alden enjoyed woodworking in his spare time and built many things with his hands.
Surviving are two sons; Jeff Awtrey of Wellington, Al (Amy McKee) Awtrey Jr. of Crocker, MO; two brothers, Danny (Mariela) Awtrey of Georgia, Donny Awtrey of Louisville, KY; one sister, Kimberly Voss of Louisville;  many grandchildren and great-grandchildren.
He was preceded in death by his parents; one infant brother; two sisters, Joyce DeWitt, and Phyllis Awtrey.