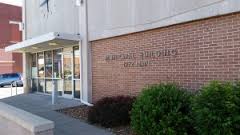 HIGGINSVILLE, Mo – Consent Items were approved unanimously at the outset of the Higginsville Aldermen meeting, June 20, 2016.
Alderman Wagner on the Utilities Committee introduced Jeff Drury, who has served 10 years with the Utilities Department, and was recently promoted.  Along with the recognition, he was given an award presented by Mayor, Kolas.
Alderman Knehans on the Administration Committee recognized Sheri Tieman for 15 years of service to the city.  She has served with Utilities, the city cemetery, and as Deputy Clerk.
In other business,  several applications for merchants licenses were pending, according to Alderman Wallace.  Additionally, liquor licenses were renewed for 17 establishments for the period running from July 1, 2016 to June 30, 2017.
Also renewed, for that same period, were amusement licenses for 5 establishments.
One fireworks permit was approved, with an amendment to the motion, for an advance on approval for any future applicants with proper submittal.
The board voted to enter into a closed session.
The next scheduled meeting will be Tuesday, July 5, due to observance of Independence Day.