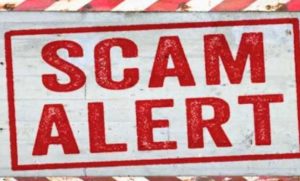 LEE'S SUMMIT, MO – Area law enforcement identified a potential suspect believed to be perpetrating a scam east of Kansas City.
Police in Lee's Summit say a white female in her early 50's, may be targeting neighborhoods, or senior living complexes. The scam involves going door-to-door, selling cheap trinkets, while attempting to steal valuables from the home.   Wallets and Credit cards are targeted items. She is further described as 160 lbs, blond hair, and normally drives a silver Pontiac G6.
Police say they have identified the woman, and are currently working on submitting a potential case to the prosecutor.
Police advise residents to avoid allowing solicitors into a home. Some city ordinances also require solicitors to carry a permit or ID card issued by the police department.