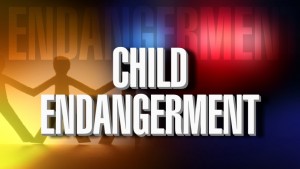 UPDATE: 11:15 a.m. Dec. 23, 2020:
William Kyle Swartz, 27, waived a preliminary hearing and had his case bound over to Jan.14 docket. He is to be released on Dec. 23 on a $5,000 personal recognizance bond. Thomasa Kristina Swartz, 26, waived formal arraignment and has pleaded not guilty. She posted 10 percent of her $5,000 bond. Her case is continued until Jan. 26. Authorities accuse them of letting trash and debris fill their home to create a mice infestation and mice excrement.
TRENTON — Unsanitary living conditions have netted a Trenton couple with E felony child endangerment charges. William Kyle Swartz, 27, and Thomasa Kristina Swartz, 28, were formally charged on Dec. 9 with second-degree child endangerment, stemming from a Trenton police investigation on Dec. 4. Police say the couple's home was filled with trash and debris, as well as an infestation of mice. Mouse excrement was visible throughout the home, which could cause health risks to the three children, all under the age of 7, according to the charging document. No court dates have yet been set. The couple was charged in February with misdemeanor child endangerment.