LAFAYETTE COUNTY, Mo. – The Missouri Highway Patrol responded to a rollover crash in Lafayette County Friday afternoon.
The crash report says Melissa Bishop,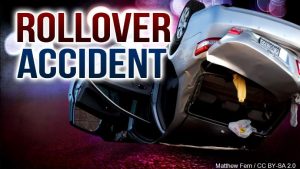 39, of Alma was northbound on 23 Highway, just North of Ellmaker Road when ice caused her to slide off the right side of the roadway and overturn on an embankment.
Bishop received moderate injuries and was transported to St. Mary's Medical Center for treatment.