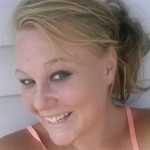 Police in Grain Valley have found an unidentified body believed to be that of Amber Jo Bradley-Couch. Officers responded to a call on Saturday from an individual who was out walking their dog when they stumbled upon the body. The investigators believe it to be that of 28 year old Amber Jo Bradley-Couch of Oak Grove who has been missing since January 19th. An ongoing investigation is continuing at this time and there has not been a determination if foul play was involved.
The search for Amber Jo Bradley-Couch started after her disappearance last January 19th after last being seen at the Whiskey Tango bar in Grain Valley.
If you have any information in this case you are urged to contact the Grain Valley Police Department at (816) 847-6250.