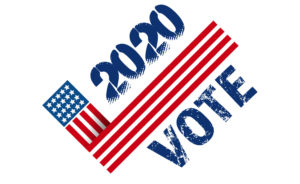 CARROLLTON (KMZU) — Rural hospitals see up close and personal the health of its community. Many times, it's sick people too poor to pay for healthcare and medicine, according to Carroll County Memorial Hospital CEO Jeff Tindle.
"There are countless numbers of people that you and I would look at their financial situation and say, 'Oh, they certainly qualify for Medicaid.' But I would sadly tell you they don't. There is such a a gap between poverty, affordability to buy insurance on the open market and the current Medicaid program. And it's a extremely small window to get people in," Tindle says.
Medicaid, the federal and state insurance program for people with low incomes or permanent disabilities, could serve as a safety net for at least 200,000 adult Missourians who now are uninsured, according to the Kaiser Family Foundation. Add uninsured children and the recently furloughed or unemployed from the coronavirus crisis, the number is likely higher.
"When you look at the children — that's the most affected group. We're seeing unbelievable health issues in children that are very manageable, if they just had the opportunity to seek care," Tindle says.
Voters will decide on Aug. 4 on Amendment 2, whether Missouri will join 37 other states who opted for Medicaid expansion, a provision of the Affordable Care Act. Oklahoma voters  narrowly approved the passage of Medicaid expansion in late June. Arkansas implemented the program in January 2014.
According to the ballot language, adults 19 to 64 years old with incomes at or below 133% of the federal poverty level, would be covered by the program. It also requires state agencies to maximize federal monies for the program. Those endorsing the expansion, like the Missouri Hospital Association, say it will save the state money because the federal government picks up 90 percent of the costs, leaving 10 percent for states to bear. Currently, the state pays 65.6% of the total cost. Tindle and other hospital administrators cite the analysis done by Washington University Center for Health Economics and Policy on the expansion's financial impact on the state.
"The state's costs are reasonably flat until 2026. It goes up just slightly, an inflationary cost," Tindle says, citing the analysis. "Year 4, it does hit $200 million. At Year 5, it's $210 million. However, each of those 5 years, the overall savings ranges from $250 million to $500 million in savings."
Amendment 2's ballot language says the state expects a one-time costs of approximately $6.4 million. The fiscal impact ranges from a $200 million increase to $1 billion in savings by 2026. The fiscal projection's wide range is creating a divide.
"Clearly, even the state's budget office has agreed the overall cost to the state is going to be less under Medicaid expansion," Tindle says. "Here's the tricky part: The extreme conservatives in our state, those individuals and myself historically, would be concerned about any program funded by the federal government. Because at some point you could have a change in that law, from 90/10 to 75/25. At that point in time, it could become an unfunded burden on the state of Missouri."
Missouri Farm Bureau President Blake Hurst says his organization isn't looking into the future, but at Missouri's current economic crisis. His board came out last week opposing Amendment 2, saying it could cripple the state budget by imposing massive healthcare increases.
Farm Bureau issued this statement: "Pouring more taxpayer dollars into Medicaid without fixing the problems that are bankrupting rural hospitals will only make a bad situation worse. We need to find solutions that make healthcare more accessible and affordable, not just expand government further."
"Obviously, the state is in a big budget bind, because of COVID-19, which is nobody's fault but where we find ourselves," Hurst told KMZU. "Our board, who made the decision, was very concern that we can't meet our present commitments and was reluctant for the state to take on any other commitments. We understand that people might benefit from the change, but we don't think it's financially feasible."
Peggy McGaugh, the 39th district's representative – and house budget committee member — told KMZU in late Spring the pandemic's toll to tax revenue will make funding Medicaid expansion difficult, if approved by voters.
"If it passes, it will be a mandate. Then where will we find the money?" she said.
The hospital administrator says he knows Medicaid Expansion is a political hot button, but for legislators to trust the data.
"I understand the state legislators feel like they are learning into a left hook, but it's a trust moment. I really believe if we can get more people qualified for Medicaid, we're going to be so much better off as a state," says Tindle.
The state says it can't afford expanded healthcare, and many of its citizens can't either.
Four years ago, the hospital's charity care — when patients show they don't have the financial means to pay for hospital services — was relatively low at Carroll County Memorial Hospital. With current economic strife and low wages, the numbers have literally exploded tenfold — to more than $500,000 —  according to Tindle. He says he see those without insurance go without medications and rely on costly emergency room care when their health conditions deteriorate.
"The magnitude of increases that we write off is phenomenal. We're happy to do that. We believe our mission is to serve people, but there's not many businesses in this county that could take a half a million dollar write off and survive."