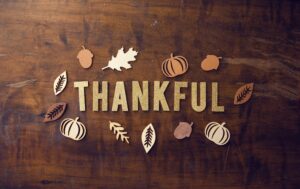 CARROLLTON — Southside Baptist Church in Carrollton decided 10 years ago to start hosting an annual Thanksgiving dinner. This year's event will be a little different, but is still a go.
Church members Tanya Land and her husband oversee the dinner. She spoke with KMZU about how she became involved.
For the past nine years, community members would gather at the church to eat, visit and, yes, talk religion. This year, due to the COVID-19 pandemic, the event is altered. Instead of gathering at the church, individuals may call and place an order for a meal.
The meal is free, but the church happily accepts free-will donations to help prepare for next year's Thanksgiving meal. Having said that, what's on the  menu?
Tanya told KMZU she and other members of the church continue to get together to prepare the yearly meal solely because it feels good to help others, especially in 2020. She added everyone is also invited to be part of their church family.
To place an order with the Southside Baptist Church in Carrollton for a free Thanksgiving Day meal, please call 660-542-3164.