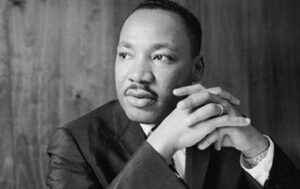 MACON — The annual MLK breakfast in honor of Dr. Martin Luther King, Jr.  scheduled for Monday, Jan. 18, in Macon has been canceled. Organizers say the uptick in COVID-19 cases is the reason for its cancellation.
"I would rather keep our citizens safe at home instead of taking the risk of spreading the virus. However, I would like for people to still remember why we gather for this occasion and that we are all responsible in making his dream come true,"  event organizer Catherine Edwards told the Macon County Home Press.
The annual event is typically sponsored by the Macon Concerned Citizens Organization with help from Macon ministries.
Macon County Health Department reports 59 new cases of COVID-19 this week alone. The county currently reports 85 active cases — seven of those individuals being hospitalized.