HARRISON COUNTY, Mo. – The Missouri Highway Patrol reported an injury ATV crash in Harrison County Saturday night.
The online report says, around 7:35, Trey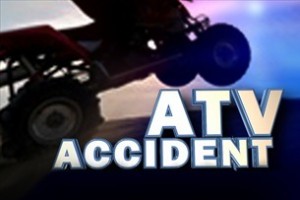 Diawara, 18, of Osceola, Iowa, stopped on the shoulder of County Road 175, two miles East of Eagleville. An ATV operated by Avery Cook, 14, of Eagleville, struck Diawara's left rear tire, caused Cook to be ejected when his ATV overturned.
Cook received moderate injuries and was transported to Harrison County Community Hospital for treatment.