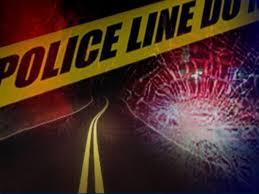 PLATTE COUNTY, Mo. – Several teenagers were injured during a collision at an intersection in Platte County Saturday, September 12, 2015.
According to the Highway Patrol report, Seanna Lightle, 16, of Platte City was eastbound on at Highway 92 and Running Horse Road when she failed to yield while making a left hand turn . A westbound vehicle driven by Randall Vossmer, 29, of Leavenworth Kansas struck the Lightle vehicle.
Lightle and two of her passengers received minor injuries and were treated at area hospitals. Another passenger, Katlyn Wise, 14, of Platte City received moderate injuries and was transported to Childrens Mercy Hospital. A passenger in the Vossmer vehicle, Brandon Vossmer, 13, of Leavenworth received minor injuries and was transported to Liberty Hospital.