SALINE COUNTY, Mo. – A Sweet Springs man is scheduled to be arraigned Monday afternoon in Saline County on an accusation of statutory rape.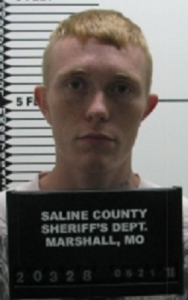 Court documents allege that Kurtis A. G. Walden, 19 had sex with a victim under the age of 14 at a Sweet Springs residence in November of 2017.
There is also a charge of sexual assault on a minor pending against Walden in Cass County.
The arraignment will take place at 1:15 p.m. Monday, in the division four courtroom.
Walden remains in custody, held on $50,000 bond, cash only.