MACON COUNTY, Mo. — A driver from Anabel was injured in a single-vehicle crash in Macon County early Thursday morning.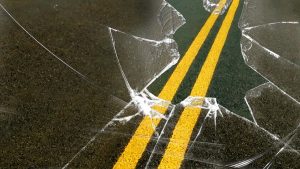 The Highway Patrol responded to Route V about four miles south of Anabel at 4:20 a.m. Thursday.
A pick-up truck operated by Jeffery G. Gladhill, 53, of Anabel, was traveling north when it struck a calf in the roadway. He then over-corrected before traveling off the right side of the road and striking a ditch.
Gladhill sustained minor injuries in the crash. He was taken to Samaritan Hospital in Macon for treatment.