HENRY COUNTY, Mo. — An accident on State Highway 7 in Henry County injured a driver from Clinton late Sunday.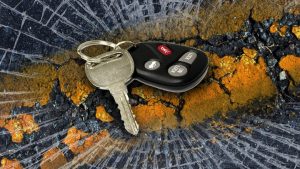 The Highway Patrol responded to Highway 7 at Henry County Road Northeast 91 at about 10:30 p.m. Sunday to reports of a single-vehicle crash.
A vehicle operated by 45-year-old Romy Ravelo was traveling west on 7 when Ravelo swerved to avoid an animal in the roadway. Ravelo's automobile then ran off the left side of the roadway before traveling down an embankment and coming to rest in a creek bed.
Ravelo sustained minor injuries in the wreck. He was treated at Golden Valley Hospital.