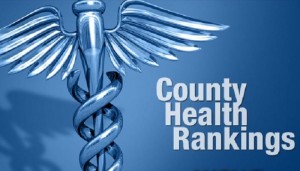 The annual ranking of U.S. health by County was submitted Wednesday by the University of Wisconsin's Population Health Institute.  They are supported by the Robert Wood Johnson Foundation to conduct a study looking at 30 factors that contribute to overall health.
The Co-director of the County Ranking and Roadmaps program at the University, Bridget Catlin, says Missouri fared better in this year's study than in previous years.
She recently spoke with KMZU's Ashley Johnson.
Carroll County received an average ranking among Missouri's 115 Counties, coming in at 68.  Longevity rates in Carroll County measuring mortality before age 75 have been rising steadily for around 20 years according to Catlin.  She urges community leaders to identify areas for improvement.
Catlin cites obvious health factors such as diet, exercise, and longevity.  Other factors are also taken into consideration, like air and water quality, education availability, jobs access, and housing.
For more information visit:  countyhealthrankings.org.