COLUMBIA, Mo. – A fourth person has been arrested in a Columbia murder case, but the primary suspect remains at large.
Investigators say Hollie Ann Johnson was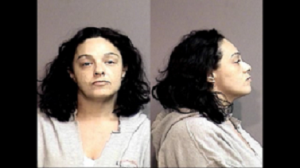 arrested around 3:00 a.m. on Saturday morning and held for on an allegation of second degree murder. Police are already holding Daria Littleton, Sarah Davidson and Richard Nole in the Monday night shooting death of Randall King, II. Authorities are still trying to locate a fifth suspect, Anthony Neill, 37, of Columbia.
The shooting at 1510 Sylvan Lane was reported to be a drug deal gone wrong.