MOBERLY, Mo. – Four blocks in Moberly are under a 48 hour boil water advisory.
Around 10:00 p.m., Friday night, a water main broke in the 100 block of Rollins Street. This was about an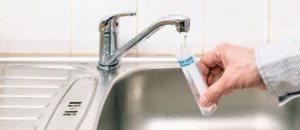 hour after a previous boil advisory ended around 9:00 p.m. Friday night. The area effected by the break are the 300 and 400 blocks of West Rollins, 100 block of North Williams, and the 100 block of North Fourth Street.
The break has been repaired but the advisory remains in effect until late Monday night.