LIVINGSTON COUNTY, Mo. – Another couple said they were on their way to court in Linn County, when they were arrested on felony allegations in Livingston County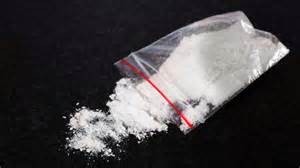 Friday.
The Sheriff arrested a couple on drug allegations Thursday who also said they had court in Linn County. On Friday, sheriff's deputies were sent to a report of a suspicious vehicle in the Dawn area. The vehicle was later found at the MFA Fuel Pumps on DD Highway near Ludlow. The vehicle turned out to be reported stolen from Shawnee, Kansas, in July. When the 40 year old suspects from Kansas City were arrested, a white crystal believed to be methamphetamine, marijuana and drug paraphernalia were found in their possession.
Several other violations are also pending for Athena R. Dawe and Adam Don Jones, who remain in custody at the Daviess-Dekalb Regional Jail.