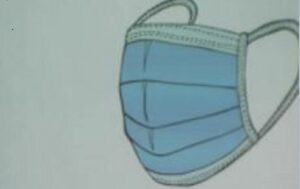 JEFFERSON CITY, MO – Missouri's Attorney General  is taking legal action to end a newly reinstated mask mandate in St. Louis City and County.
Eric Schmitt filed a lawsuit yesterday arguing "St. Louis County and St. Louis City seek expanded government power that has failed to protect Missouri citizens living within their boundaries in the past and is not based on sound facts and data." Schmitt's office says, that includes children being at very low risk of contracting COVID-19 symptoms, and that wearing masks may have harmful effects such as respiratory complications.
Schmitt's office says the mandates are subject to a new law which limits public health orders and requires information in support of a proposed order.
The mask mandate, which went into effect Monday, requires everyone age five and over to wear a mask indoors and on public transportation, including vaccinated people.