A Wellington resident, 27-year-old Anthony "Moose" Gene Huffman died Saturday, March 14.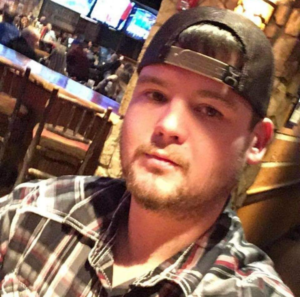 A visitation will be held from 11-1 p.m. Friday, March 20 at the Walker-Nadler-Fuller Funeral Home in Lexington. A funeral service will follow at 1 p.m., Friday, March 20 at the funeral home.
Burial will be in the Machpelah Cemetery in Lexington. Memorials are suggested to the family in care of Kathryn Huffman.
Anthony was born on September 3, 1992 in Warrensburg, MO to Larry Gene Huffman, Jr. and Kathryn Darlene (Markley) Huffman. He worked many years with his father at the family business, Third Generation Tree Care in Wellington. After his father's passing Anthony continued to make his father proud by taking over the family business. In addition to spending time with his family and friends, Anthony enjoyed ATV riding, motorcycle riding, his trucks, boating and jet skiing.
Anthony is survived by his mother, Kathryn Huffman of Wellington, MO; a sister, Amanda Smith and husband James of Odessa, MO; and two nephews who Anthony loved and adored, Jonathan and Joshua Smith.
Anthony was preceded in death by his father, Larry Gene Huffman, Jr.