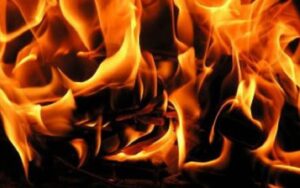 WARRENSBURG, MO – Warrensburg Fire Department responded Tuesday morning to a burning apartment complex.
Crews arrived at Zoll Street where the exterior stair well of a 12-unit apartment building was in flames. Residents were evacuated. The fire was under control by 2 a.m. No injuries were reported.
Investigators believe the fire may have been caused by improperly discarded smoking materials.