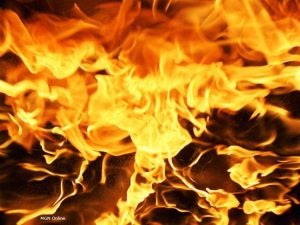 LIBERTY, Mo.- An apartment fire at a Liberty complex late last night injured a few people and displaced 20 plus other residents.
According to a release, the fire was reported shortly after 9 p.m. at the Wilshire Apartment complex in the 200 block of Belmont Street. The fire reportedly caused a lot of damage to one of the apartment units, but also damaged two floors of the building.
A few of the residents were taken to local hospitals for treatment of injuries. Number of those injured and the extent of their injuries are unknown at this time.