BATES COUNTY, Mo. – Two Appleton City men are facing felony drug charges in Bates County.
According to the Highway Patrol arrest report,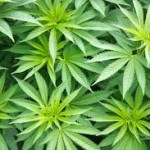 Johnathon L. Porter, 20, and Jakob A. Prater, 18, were taken into custody shortly before 4:00 p.m. Friday, September 25, 2015, for alleged felony possession of marijuana with intent to distribute.
Both men were transported to Sheriff's Department where they were processed and later released.