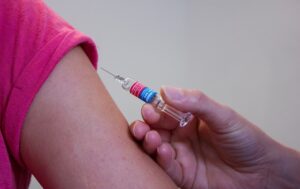 LEXINGTON — Ray and Lafayette County residents 18 years of age or older can register for a COVID-19 drive-thru vaccine clinic from 9 a.m. to 4 p.m. Saturday, April 17, in Lexington. The clinic, a partnership between Ray County Health Department and HCC of Rural Missouri, will take place at the Lexington swimming pool, 750 Poolview Dr. (North 24th Street).
Register online by clicking on this link.
The clinic will be administering the Moderna vaccine. For questions, call 660-229-5293 or 816-807-5795.
Additionally, Western Missouri Health Center is sponsoring a Johnson & Johnson vaccine clinic on Wednesday, April 14, in Higginsville. Call 660-262-7751 for an appointment.