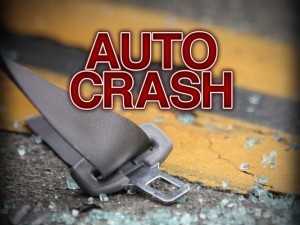 CASS COUNTY, Mo. – A one vehicle crash in Cass County Sunday, January 24, 2016, at 1:20 p.m., left a passenger in serious condition.
According to the Missouri State Highway Patrol crash report, Stephanie Clinesmith, 35, of Archie, Missouri, was driving a vehicle that was being towed southbound on Route Y at the intersection of County Road 233rd Street when she lost control on a curve causing her vehicle to become detached from the one towing it. The vehicle traveled off the road and struck a stop sign, a highway road sign and a utility pole before coming to a rest.
Clinesmith was reported as only having minor injuries but she was still taken to Research Medical Center for treatment. However, her passenger, Shaun Cox, 37, also of Archie, sustained serious injuries and was also taken to Research Medical Center.
Neither were reportedly wearing their seatbelts at the time of the crash.