SULLIVAN COUNTY, Mo.—A bridge in Sullivan County is scheduled to reopen soon.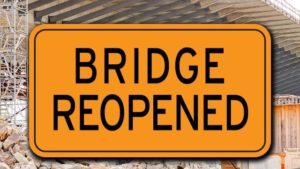 The bridge on Route EE in Sullivan County is schedule to reopen today (Monday, Sept. 9). The bridge was closed due to flood damage. MoDoT, along with Chester Bross Construction Company Inc., in June started work to replace the bridge deck.
All work is weather permitting and subject to change. For more information, contact MoDot Customer Service at, (888) 275-6636.