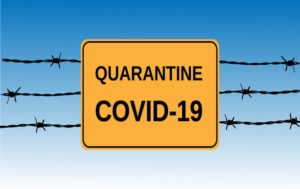 MISSOURI — Within a week, there have been 122 new cases of COVID-19 in Lafayette County. This update brings the total number of positive cases in the area to 1,303 with 313 currently active. The health department reports that there have also been two new deaths since the last update. 30 people have died from the virus in Lafayette County.
The Livingston County Health Center reported an increase of 24 cases since its last update, with 83 active cases and 19 current hospitalizations. The county has seen a total of 709 cases.
Linn County is reporting 129 active cases with 14 COVID-related deaths to-date.
Grundy County experienced its highest increase within 24 hours, according to the health department's Friday report. With 30 new cases added on Thursday, there are now 126 active virus cases.
Carroll County has a total of 59 active COVID cases, adding 46 new cases to the roster since the last update and added one more death to the county's total. So far, the area has lost nine residents to the virus.
Ray County currently has 64 active COVID-19 cases and has lost three lives to the pandemic.
Saline County reports 15 new cases for the county, bringing its active total to 239. The county's lost 17 lives since the start of the pandemic and currently has 11 hospitalizations.
Calloway County reported 206 new COVID-19 cases Friday, bringing the county's number of active cases to 795.