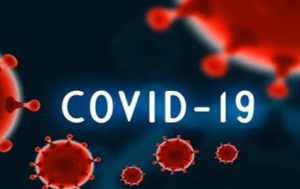 Pettis County Health Center is announcing 112 active cases of COVID-19 with an additional death added to the county's roster today. Currently, 7 people are hospitalized in the county.
The Livingston County Health Center has received notice of one additional COVID-19 case on Friday, bringing the active total to 12.
Lafayette County Health Department reports four new active cases of the coronavirus today. There are currently 23 active cases in the county.
Saline County has reported an additional 8 positive cases today. The county now has 50 active cases.
Carroll County health Department has announced 32 active cases, four less than yesterday's total.
Johnson County is down to 140 active cases, 16 less than yesterday.
Missouri is now reporting 50,323 positive cases with 1,243 deaths due to the pandemic.