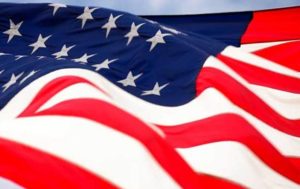 TRENTON, MO – An area DAV chapter will be hosting a Veterans Day Supper, Monday evening to honor area veterans.
Public Affairs Officer, Dennis Goldsmith, with Disabled American Veterans chapter #60 in the Trenton area, says the DAV is a good organization to belong to.  The main missions of the DAV are to ensure veterans are properly signed up for benefits, and to lobby governments for veteran benefits.
The supper is a new event for Goldsmith's chapter, and consists of a free meal, starting 5:30 p.m. at Royal Inn Pizza in Trenton. Vets are asked to bring some form of ID, or photo that proves active or previous military service.  Guests are also invited for free.
Goldsmith is a 32-year veteran of the Marine Corps.
Newsmaker from 11/8/19: