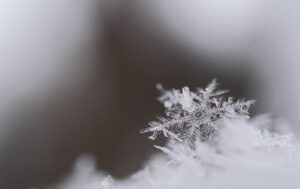 CARROLLTON (KMZU) — This weekend temperatures are expected to hit record lows, and it's important to keep your home safe from the cold.  Carrollton Municipal Utilities' Clint Mathis explains some of the main problems houses subject to extreme weather effects may come across.
Kevin Alumbaugh, the owner of Alumbaugh Heating and Cooling in Higginsville also shares where some issues may stem from when it comes to wintertime water troubles, and offers some solutions.
In the Chillicothe area, aside from the alerts from Livingston County, Farmers Electric Cooperative offers peak alerts, which track the behaviors in the city when extreme temperatures are expected and give residents tips on how to keep their home systems intact when these conditions hit. Currently, there are Peak Alerts in effect from 6 to 9 a.m. and 5 to 9 p.m. Media director Brent Reeder explains.
Reeder describes the recommendations made during Peak Alert hours.
Alumbaugh says one of the best ways to conserve energy and save money is to have a set temperature for your home rather than constantly adjusting it.
The best way to reduce any internal issues is to maintain the cleanliness of your filters, Alumbaugh says.
When it comes to outside access to your home, Mathis offers some precautions you can take.
Alumbaugh details a way to protect your outdoor pipes as he compares the effects of extremely hot and cold temperatures on plumbing systems.
If your pipes are frozen, the best thing to do is call your local municipal professionals for help. However, if it is absolutely necessary Alumbaugh has a solution for what you will need to do if you think your pipes are freezing, along with another important precaution.