UPDATE: (01/05/2020, 2:17 a.m.) – An overturned vehicle and rear end crash limited Interstate 29 to one lane of traffic in each direction Saturday afternoon. A moving truck lost a tire in the northbound lane and overturned in the median. Two vehicles on the southbound side of the highway were immediately involved in a rear end ccrash. No one was injured according to the Buchanan County Sheriff's Office.
BUCHANAN COUNTY, Mo.— (update 01/04/2020 15:25)  SJPD announced at 3:23 p.m. that the previously mentioned closed area of I-29 is now open to normal traffic. Details of the accident will be shared when information has been released to the press.
BUCHANAN COUNTY, Mo.— The Saint Joseph Police Department advises residents of multiple accidents blocking the interstate.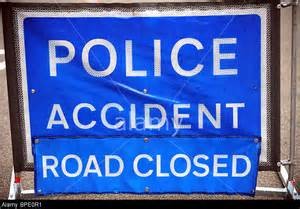 SJPD says drivers should avoid the area of I-29 between Mitchell Avenue and Faraon Street. Northbound and southbound lanes of I-29 in that area remain blocked due to multiple accidents. SJPD releases no further details at this time.