MISSOURI — Local law enforcement is conducting compliance checks for registered sexual offenders Thursday.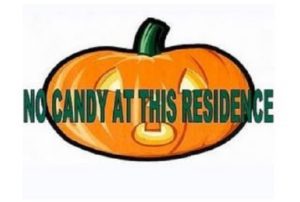 Anyone trick or treating is advised to stay away from houses with a sign that reads "No candy or treats at this residence".
According to the Trenton Police Department, some rules for sex offenders on Halloween in Missouri include:
Remain inside his or her residence between the hours of 5:00 p.m. and 10:30 p.m.
Post a sign at his or her residence stating "No candy or treats at this residence"
Leave all outside residential lighting off during the evening hours after 5:00 p.m.
A sex offender that disregards the rules could face up to a year in jail or a $1,000 fine.
Missouri is one of five states to have restrictions against sex offenders on Halloween.