MISSOURI — Due to general caution related to COVID-19, area businesses, schools, and events have been canceled, postponed, or suspended. Below is a list of places that have contacted KMZU. Here is a link to the March 21 press release from Governor Parson's office on extensions and other orders the state of Missouri is granting to residents.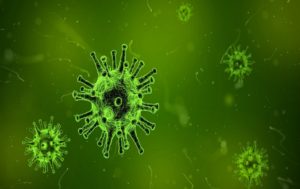 The following list will be updated accordingly.
SCHOOLS
All Missouri public and charter schools — closed for remainder of academic year
BUSINESSES
Brunswick Nursing Home — closed to visitors
BTC Bank — all lobbies closed
 MU Extension, Carroll County  — open, call in advance
Davis & Bell annual machinery & equipment auction for April 4 has been postponed. Reschedule date to be announced soon.
 In addition to the Child Development Center, the Whiteman AFB Youth Center will also remain closed un

til further notice to allow for cleaning and situational assessment. 

The Lexington License Office — closed, reopen on May 1 at 8:30 a.m.
While State Fair Community College at all locations and the Daum Museum of Contemporary Art on the Sedalia campus are closed to the public because of the pandemic, online classes and remote offices and services will close Friday, April 10, for spring holiday. Online classes and services will resume April 13.
The Carrollton Public Library will shutter on Monday, April 6, 2020 in accordance with the Missouri Stay-at-Home order
NOTICE is hereby given to all citizens and parties in interest that the Odessa Board of Aldermen will be canceled Monday, April 13
-The Livingston County Library will remain closed until further, The Board of Trustees will meet on May 3rd to discuss how to open the library safely again.
NON-PROFITS
All Care Connection locations — closed until April 30
Carrollton Public Library — closed until further notice
Livingston County Library — closed until further notice
Ray County Public Library — closed until April 26
All Missouri Job Centers suspend in-person services; Assistance available by phone or web
EVENTS
Brunswick Fire Department Fundraiser — postponed
Carrollton Lions Club fish fry, April 3 — postponed
Hardin Sesquicentennial — postponed
Malta Bend American Legion Post 558 Bingo — canceled until April 24
St. Mary's Knights of Columbus fish fry (Fridays), Carrollton — canceled until further notice
Macon Spring City Wide Garage Sales — postponed
American Legion Post 131 on East Young, Warrensburg — activities canceled through April 30
CHURCH
Carrollton Southside Baptist — Easter parking lot service 10:30 am Sunday, cancelled if it snows

Brunswick United Methodist — service begins again May 17, 9:30 a.m.
Immanuel Lutheran, Carrollton — online services (Facebook Live) until further notice
First Baptist, Carrollton — no services for next two weeks
First Christian, Carrollton — no events, services until further notice
Sacred Heart, Norborne — livestream services until further notice
St. Mary's, Carrollton — livestream services until further notice
Trinity UCC, Lexington — Wednesday and Sunday services canceled
Waverly Christian — no services until further notice
Christian Church, Bosworth — no services until further notice
Courts temporarily closed; some courts still have phone and online communication (check case.net for further information)
Carrollton County — closed to public, open for business
Chariton County Courthouse, Sheriff's Office — closed until further notice
Sedalia Municipal Court — suspended through May 1
Linn County– suspends in person court proceedings
Livingston County Courthouse is asking the public to transact business with county offices by mail, email, or phone

On March 16, the Supreme Court of Missouri issued an 

order in response to the COVID-19 pandemic

. Among other directives, the 

order

 suspends – with certain listed exceptions – all in-person proceedings in all state courts through April 3 and authorizing local courts to determine the manner in which the listed exceptions should be conducted.

The  City of Waverly will not have an April Council Meeting,  April and May meetings on May 12th at 6:30 pm.