CHILLICOTHE, Mo.– The Farmers' Electric Area Youth Benefit Fund (AYBF) raised just over $38,000 in the twenty-fourth annual dinner-auction and golf tournament this weekend. The event raises money to help pay medical bills for local children 18 and under who are ill or injured.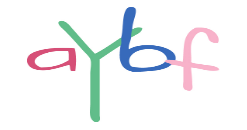 Click play below to listen to KMZU's Elizabeth Orosco speak with Chasity Anderson, AYBF Coordinator.
Farmers' Electric established the AYBF, a 501(c)3 charity in 1993 to assist families in nearby communities struggling with the burden of high medical bills of a child's injury or illness. Assistance is available for families regardless of whether or not they are insured.
In the last 23 years, nearly $669,000 has been distributed to 612 area families.
Anderson said being able to provide for families facing high medical bills helps relieve a lot of pressure for them.
"They've got surgeries coming up, so it's just one less thing they have to worry about– they can just focus on their child and getting their child better instead of worrying about the mounting bills in the background."
The monies raised included $5,700 from more than 1,000 Farmers' Electric Cooperative Members who participate in Operation Round Up each month.  The main auction raised $11,095. The highest bid item of the evening, the use of a Royals Suite (20 tickets, 5 parking passes), went for $2,100. Other high bid main auction items included separate week-long stays at two Condos for $1,750 and $1,000, respectively, and two tickets to the 2017 Masters Tournament for $750. The three levels of the silent auction raised a combined $5,515.
The golf tournament held the following morning at the Green Hills Golf Course included 47 three-member teams, split into morning and afternoon flights.
"Since 1993, the Fund has received a lot of support from surrounding communities. There has been a ton of money raised, and a ton of money that has been able to go out to help those families," said Anderson.
The fund primarily assists families in the counties of Caldwell, Carroll, Chariton, Clinton, Daviess, DeKalb, Linn, Livingston and Ray. A family which resides in the counties does not have to be a member of the Cooperative to receive financial assistance.
Anyone wishing to make application for assistance should contact the Farmers' Electric office at 660-646-4281 and ask for Jennie Tipton, or you can fill one out online here.
For community members to donate, checks can be made payable to the Area Youth Benefit Fund and sent to Farmers' Electric Cooperative in Chillicothe, or can donate online here.
For more information, call 800-279-0496.