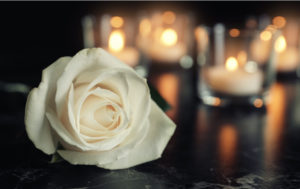 Arletha Miller, 54, of Moberly, passed away Tuesday, Sept. 7, 2021 at Moberly Regional Medical Care.
Arletha was born on April 2, 1967, in Columbia, MO, the daughter of Royand Dora (Woods) Miller. She was a member of Second Baptist Church in Salisbury, MO. Arletha enjoyed playing bingo, online shopping, getting her hair and nails done, taking pictures and videos, reading Harry Potter novels, going on road trips, and especially spending time with her children and grandchildren.
She is survived by her mother, Dora Miller of Moberly; her five children, Ashton Miller of Jefferson City, MO, Lenika Miller (Brian O'Toole) of Independence, MO, Shane Miller (Natasha Burton) of Moberly, Justin Miller (Jaclyn) of Huntsville, MO, and Delesa Miller (Jessica) of Moberly; and 21 grandchildren.
Her other survivors include six sisters, Mary Madeline Yancey (Larry) ofMoberly, Ginger Arlene Miller (James White) of Moberly, Lisa Roberta Miller Gross (Andale) of Chicago, Shonda White of Columbia, Kalia White of Columbia and Stacey Bosley of Brookfield, MO; four brothers, Charles Miller of Moberly, Michael Miller of Moberly, Karl Falls of Columbia and Adonis Adams of Columbia; and a host of nieces, nephews, aunts, uncles and cousins.
Arletha was preceded in death by her father, Roy Miller, granddaughter Kuriosity Davis, and longtime companion Robert Hayes. A celebration of Arletha's life will be held on Oct. 3. More details to come. Arrangements are under the direction of Summerville Funeral
Home in Salisbury.