COLUMBIA, Mo. — Police in Columbia are investigating a robbery that reportedly occurred just after midnight Monday.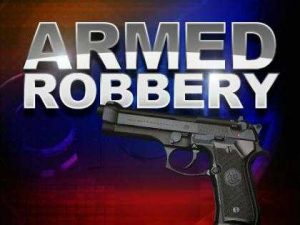 A news release from the Columbia Police Department says officers were called to the 1600 block of Kitty Hawk Drive at roughly 12:06 a.m. Monday after receiving reports of a robbery with a firearm.
An investigation found that four victims were walking to a residence when two black male suspects armed with guns approached and demanded undisclosed items from the group.
The alleged suspects then fled on foot without further incident.
The suspects are described as being between 20 and 30 years old, both having slender builds. They were wearing dark colored clothes and had their faces covered, according to the press release.
Anyone with information about the robbery should contact the TIPS Hotline anonymously at (573) 875-TIPS (8477).