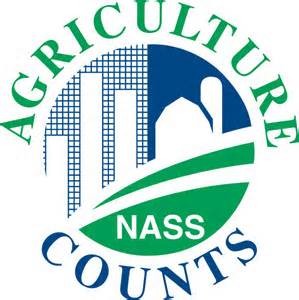 COLUMBIA, MO – In October, the U.S. Department of Agriculture's National Agricultural Statistics Service will begin contacting soybean,wheat, and cotton growers to learn about their production practices during the 2015 growing season. NASS and USDA's Economic Research Service jointly conduct the Agricultural Resource Management Survey, which gathers data on farmers' nutrient, or fertilizer use, and pest management practices for these crops.
NASS Missouri State Statistician, Bob Garino, said "After a very wet spring, it is extremely important for us to see how the growers are coping with that challenge, and other issues," and "The results of this survey will help agricultural leaders and decision-makers better understand how producers cope with risks and make decisions about nutrient management, pest management,
and other aspects of farming. Producers themselves can use the survey results to make production decisions on their farm."
ARMS serves as the primary source of information on production practices, resource use and economic well-being of America's farm operations and farm households. Beginning in October and continuing through mid-December, NASS representatives will conduct face-to-face interviews with more than 11,000 growers nationwide, including 500 in Missouri.