LAFAYETTE COUNTY, Mo. – An arraignment postponed due to inclement weather might take place this afternoon in Lafayette County.
Emmett L. Grieme, 37,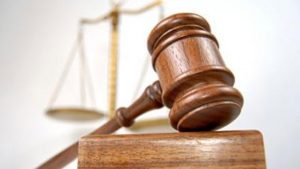 of Lexington is scheduled to appear at 1:00 p.m. this afternoon for an amended information charging him with trafficking drugs in the first degree, two counts of delivery of a controlled substance and felony possession of drug paraphernalia – amphetamine or methamphetamine. Grieme and Jennifer R. Copeland, 43, were charged after a search warrant led to drugs in their Lexington residence.
A February 6th hearing was cancelled due to an ice storm.