RANDOLPH COUNTY, Mo. — An arraignment was held today for a Moberly resident that was arrested on Thanksgiving.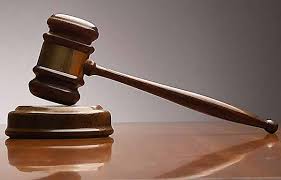 A Probable Cause statement indicates that police were dispatched on Thursday, November 24 at 1:27 p.m. to locate a stolen trailer being towed by a pick-up truck.
Upon contact with the suspect, Carl Lee Bode, 34, police found two black bandanas worn by two other individuals captured on video stealing the trailer. Bode stated that he was told where two meet the individuals to pick up the trailer and would be paid one hundred dollars to take it to Kingdom City.
Upon further search of the truck, officers found two firearms, needles and drug paraphernalia that tested positive for methamphetamine's. An arraignment for Bode was held today at 1:15 p.m in Moberly.
He is currently being held at the Randolph County Jail on a $20,000 cash only bond.