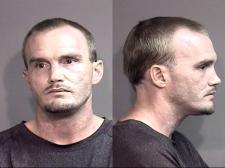 COLUMBIA, Mo – Initial arraignment was held Monday afternoon, July 11, 2016 for a Columbia man accused of drug charges.
A single felony count for attempted possession or distribution of a controlled substance was filed against Michael S Bilderback, who appeared in custody at the hearing.  Probable cause and a warrant were issued Sunday.
Bond is set at $25,000.