SALINE COUNTY, Mo. – A judge was assigned Friday and an arraignment scheduled in a Saline County child sex case.
Kurtis A. G. Walden, 19, of Sweet Springs was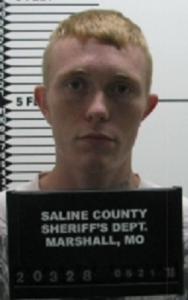 bound over to circuit court after a preliminary hearing earlier this month. Walden is being held on a $50,000 bond for first degree Statutory Rape or attempted Rape with a victim less than 14 years of age. Court documents allege Walden had intercourse with his underage victim in the basement of a Sweet Springs residence in November of 2017.
Walden will appear in the Division Four courtroom at 9:00 a.m. on Monday, September 10th.