RAY COUNTY, Mo. – An arraignment has been scheduled for a Richmond resident charged with a felony in Ray County.
Court documents accuse Jeffrey W. Thompson,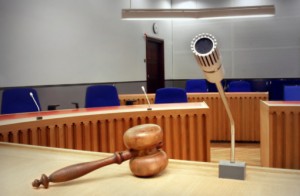 43, of assaulting a police officer. Thompson allegedly became combative when an officer and EMT responded to a residence regarding a mental health situation. The officer was hospitalized due to the severity of the assault. Thompson is charged of felony assault in the third degree on a special victim.
Initial arraignment is 8:30 a.m. on Tuesday, June 25, 2019.