RAY COUNTY, Mo. – The arraignment in a drug and weapons case in Ray County was delayed Monday due to technical problems.
A video link to the jail could not be established for Mark A.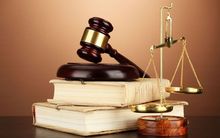 Whitworth, 62, of Excelsior Estates. Whitworth is on a $100,000 cash only bond for drug trafficking in the first degree, two counts of unlawful possession of firearm, two counts of unlawful use of a weapon, and misdemeanor counts of possession of marijuana and drug paraphernalia. Whitworth and Russell L. Walker, 53, of Excelsior Estates were arrested at a meth lab in Excelsior Estates on Sunday, August 18.
The arraignment is reset for 1:00 p.m. this afternoon.