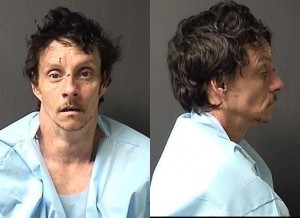 INDEPENDENCE, Mo. — The Independence Police Department have made an arrest in a homicide investigation after a body was discovered near a convenience store Monday.
According to the Independence Police Department, William Godfrey II, 40, of Independence, is charged with 2nd Degree Murder.
The body of 53-year-old Paul T. Doughty was discovered Monday at a 7/11 convenience store located at Noland Road and 24 Highway in Independence. Doughty was reportedly a homeless man staying in Independence.
The clerk working at the convenience store notified officials of the body after taking at the trash early Monday morning. He saw another man near the body, who was taken into custody for questioning. Godfrey was later identified and charged as a suspect in the crime.
Godfrey's bond was set at $150,000 cash only. If convicted, he could face up to life in prison.