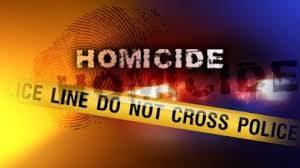 PETTIS COUNTY, Mo. – The Pettis County Sheriff's Department reports an arrest has been made in the shooting death of Cassandra White, 21, earlier this week.
According to the press release, county deputies made an arrest Friday afternoon, January 12, 2018, filing multiple charges against the suspect late that evening.
Following up on leads in the investigation, detectives reportedly traveled to Oregon County in far southeastern Missouri to recover evidence and arrest Noah Kelliker, 18, of Marshall, Mo.
He is accused of shooting white several times at a residential trailer park just after 10:15 p.m. Tuesday. Kelliker is now charged with second degree murder, a class a felony, and is also facing two counts of unlawful use of a weapon class B and D felonies along with a felony of armed criminal action. Bond has been set at $250,000. Kelliker remains in custody at the Pettis County jail with a court appearance next week.
Below is the original story…
UPDATE: Shooting death of Sedalia woman Tuesday night being investigated by Pettis County Sheriff