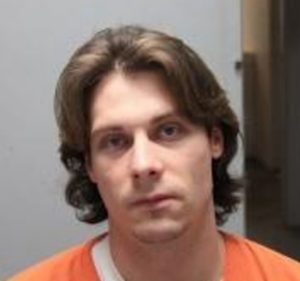 MOORESVILLE, MO – The arrest of a St Joseph man Saturday by Livingston County deputies was precipitated by a bond violation, and failure to appear at a hearing July 9.
In a statement, Sheriff Steve Cox said Matthew Aaron Case, 29, was identified by a deputy Saturday, and subsequently fled on a motorcycle. A foot chase reportedly ended in a brief, armed confrontation. No one was injured. Deputies seized evidence at the scene of the arrest, near Mooresville, including a handgun, methamphetamine, and drug paraphernalia.
New charges are being sought against Case, in addition to a current allegation of motor vehicle tampering in Livingston County. Case is also on parole following a burglary conviction.