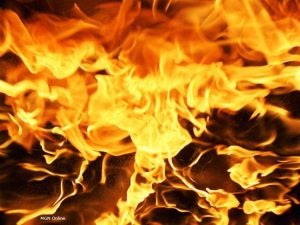 HARRISONVILLE, Mo – Two residents of a Harrisonville home were displaced after the house caught fire Sunday.
No injuries were reported, however, suspicion has been aroused as to the cause of the fire.  Investigators believe the blaze originated from outside the building, leading them to conclude arson as a possible cause.
No motive has been suggested, but the residents of the home say they are both police officers, and may have been targeted for that reason.