MACON, Mo. – Three firefighters received minor injuries while fighting a fire in Macon Tuesday night.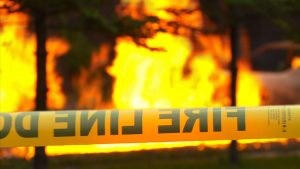 A vacant building burned around 8:00 p.m. on South Rollins Street.
The blaze is believed to have been set intentionally and the Macon Police Department is investigating.
Bevier Fire Protection District was also called to assist with the effort while police and sheriff's deputies provided traffic control.