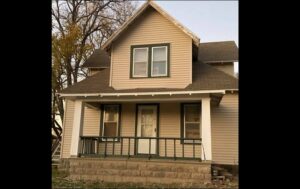 WARRENSBURG — Homelessness isn't just an urban issue. It's everywhere — especially now when hundreds of thousands have lost their jobs due to the ongoing pandemic. After encountering homelessness in Warrensburg, Nicholas and Samantha McDaniels founded House on a Hill Foundation, which led to the inception of Refuge on Ming — an overnight homeless shelter that offers a little more compassion and guidance to help people back on their feet.
McDaniels shared what he and his wife hoped to accomplish.
There is a wide range of service options when it comes to shelters. Some only take women and children under certain ages. Refuge on Ming welcomes all who are without homes and in need of safe housing .
"We are seeing an uptick of people being evicted and falling on hard times and becoming new to the homeless population that were never homeless before," he says. So, how does Refuge on Ming help?
The in-take criteria is pretty simple at the shelter. The director said as long as clients aren't intoxicated and are ready to agree to the posted rules at the refuge, they're welcome to stay. Then, he explained how his organization helps individuals when they arrive on the doorstep.
Perhaps what is most surprising and uplifting is their refuge not only provides shelter and food at night for clients, but points individuals in the direction of services to receive additional help.
Nick McDaniels says it costs around $8 per bed a night to house a person in need. Because the foundation is funded solely by donations, every little bit helps, they say. Those in Johnson County is in need of help or would like to donate to Refuge on Ming can so by clicking here.