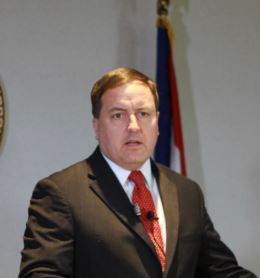 JEFFERSON CITY, MO – The Missouri Secretary of State is rejecting the notion that he 'ran out the clock' on an initiative petition to block the state's new abortion law, HB 126, which outlaws abortion after eight weeks of pregnancy.
Secretary, Jay Ashcroft said Monday that he had no choice but to reject the referendum initially, since it included a portion of the bill that became law immediately after passage. He indicated the filers could have sped up the process by filing before Governor Parson signed the bill May 24. Ashcroft also claimed that when new language was approved, it took only 42 days, which he called "faster than average".
The Associated Press reports, opponents of the law, including the ACLU, and No Bans On Choice, claimed Ashcroft "ran out the clock, and blocked the people's right to a citizen veto." The American Civil Liberties Union of Missouri now says, with not enough time to gather signatures, it will be focusing on registering voters for 2020.